Egyptian General Organization For Export & Import Control (GEOIC):
GOEIC is a service organization that aims to ensure the quality of imported products and preserves Egypt's reputation through examining exports and imports of commodities with the latest methods and scientific equipment. It also prepares statistics on exports and imports.
Regulated Products:
Food and Foodstuff, Cosmetics and Hygiene, Construction Products, Kitchenware, Toys, Bicycles and Motors, Electrical and Electronic Products, Furniture and Personal Accessories, Clothing and Textile.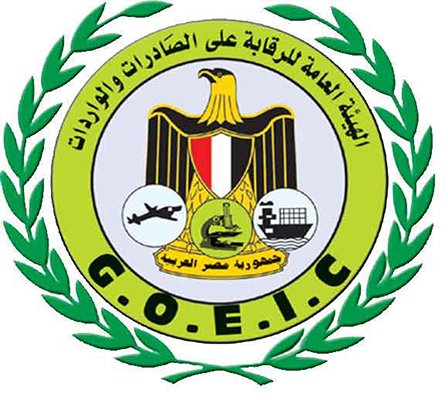 There are two certification schemes foreseen under this program:
Option1
"Inspection per Consignment"
Every consignment is to be physically inspected at the place of origin by one of the approved third-party inspection company, before the shipment of the goods. Samples of the products are to be taken and analyzed in an ISO 17025 accredited laboratory to demonstrate compliance with the Egyptian Standards. A certificate of inspection will be issued per consignment.
Option2
"Whitelist "Registration with GOEIC"
The Egyptian Government has reactivated a "white list" of importers who, under some conditions, are able to avoid full inspection of their shipments if already registered under the white list. This option applies only to textile and shoe products.
Our services
– Register in NEFSA for export Product.
– Running Register in GOEIC General organization for Export & Import control.
– Register in IFIA / TIC Council.
– Register in AFA (Arab Fertilizer Association).
– ISO 9001 Certify.
– EGAC ISO 17020 /17021 Certify.
– GAFTA Certify.
– FOSFA Certify.
-Cargo Inspection.
Heavy Lift Supervision Inspection Services
– Supervision of Loading & Unloading
– Lashing Inspection
– Unlashing Inspection
– Damage Survey
Crude Oil, Petroleum & Petrochemical Products Division Services
– Bulk oil quantity & quality control
– Loading & discharging surveys
– L.P.G. measurement & control
– Tank calibration & computer generation of gauging tables
– Investigation & reporting on cargo contamination
– Crude oil washing operation & control
– Ecology pollution prevention & plant maintenance
– Marine consultancy on transportation & loss prevention Cargo Measuring & Weighing Division
– Measuring or weighing of the loaded cargo
– Measuring or weighing of the delivered cargo
– Total inspection system for in-and-out of a warehouse cargo
– Activities related to cargo measuring
– Other verifications of cargo measuring